Management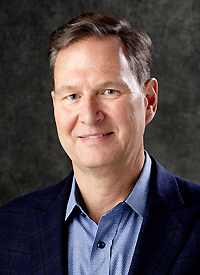 John Walden
President and Chief Executive Officer

John Walden was appointed President and Chief Executive Officer and member of the board of directors on March 1, 2017. From 2014 to 2016, John served as Chief Executive of Home Retail Group plc, the United Kingdom's leading home and general merchandise retailer with 1,100 stores, multiple digital channels, approximately $9.0 billion in net sales and the parent company of the Argos, Homebase and Habitat retail chains. Beginning in 2012 John was Managing Director and Chief Executive of Home Retail's principal division, Argos, Ltd. During 2016, John led the successful sale of Homebase to Wesfarmers, and subsequently the successful sale of Argos and the balance of Home Retail Group to J Sainsbury plc.
Prior to Argos, in 2008 John founded Inversion, Inc., a strategic retail and technology consultancy, and from 2007 to 2008 he served as Executive Vice President Chief Customer Officer at Sears Holdings Corp. From 1999 to 2007, John held various executive leadership roles at Best Buy Company, Inc., including Executive Vice President Customer Business Group, Executive Vice President Human Capital and Leadership, and President Internet and Direct Channels Division. He also served in leadership roles at Peapod, Inc., a leading online supermarket and pioneer of online retailing. Earlier in his career, John held management roles at Ameritech Corporation and Storage Technology Corporation, and practiced corporate and securities law with Sidley Austin LLP.
John holds a Masters in Management from the Kellogg Graduate School of Management, Northwestern University, a Juris Doctor from Chicago-Kent College of Law, Illinois Institute of Technology, and a Bachelor of Science in Finance from the University of Illinois.
---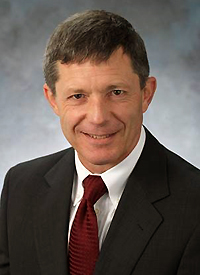 Brian Cooper
Interim Chief Financial Officer

Brian Cooper joined FTD in September 2017 as interim Chief Financial Officer. Prior to FTD, Brian served as Senior Vice President and Chief Financial Officer of Federal Signal from 2013 to 2017, where he was responsible for finance, planning, investor relations, business development and information technology. From 2009 to 2013, Brian was Senior Vice President and Chief Financial Officer of Westell Technologies, a NASDAQ-listed manufacturer of carrier-class telecommunications equipment for wireless and home networks. From 2007 to 2009, Brian served as Chief Financial Officer and Treasurer for Fellowes, Inc., a $600M family-owned global office products business. Brian has also held the roles of Senior Vice President and Treasurer for Essendant (formerly United Stationers), Treasurer for Borg-Warner Security/Burns International and various finance roles with BP in the U.S. and abroad. He holds a Master of Business Administration from University of Chicago Booth School of Business and a Bachelor of Arts in Economics and Mathematics from Davidson College.
---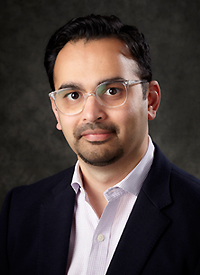 Simha Kumar
Executive Vice President and Chief Operating Officer

Simha Kumar joined FTD in August 2017 as Chief Operating Officer, leading the U.S. consumer businesses: FTD.com, ProFlowers, Shari's Berries and Personal Creations. Mr. Kumar has over 18 years of experience in e-commerce and consumer facing industries. Previously Mr. Kumar worked at Sears Holding Corporation from 2014 to 2017 where he served as President of the Toys, Sporting Goods and Fitness with responsibility for the retail stores and online channels. At Sears Holdings he also served as Senior Vice President, Chief of Staff to the Chief Executive where he led the execution of efficiency actions including pricing, promotional effectiveness and process improvements to drive margin expansion. From 2011 to 2014, Mr. Kumar held key leadership roles at Amazon.com in Consumer Electronics (Audio, Accessories, Headphones and Musical Instruments) where he led merchandising, operations, marketing and financial planning for these categories and developed innovative technology tools to improve the customer experience. From 2005 to 2011, Mr. Kumar worked at JPMorgan Chase first as the Executive Director of the Corporate Strategy group which reported into the CEO's office and worked on important operational initiatives for the firm including new business launches, operational improvement, restructuring, and acquisitions. He also served as the Director of Marketing for a Card Business at JPMorgan Chase. He started his career in professional services at McKinsey & Company and also worked in Investment Banking at Deutsche Bank.
Mr. Kumar holds a Bachelor of Arts from Western University, a Master of Philosophy from the University of Cambridge, and a Master of Business Administration from the Wharton School of the University of Pennsylvania.
---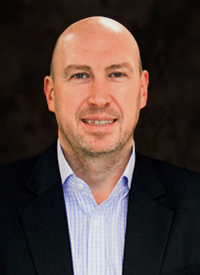 Rhys J. Hughes
President of Interflora

Rhys J. Hughes is the head of our International Division and was appointed President of Interflora British Unit in May 2008, having previously spent two years as Chief Operating Officer of Interflora. Mr. Hughes was also appointed head of Global Floral Strategy for FTD Companies, Inc. in October 2016. Prior to joining Interflora in 2001 as Finance Director, he held senior financial roles with Boots Opticians and Vision Express. Mr. Hughes is a Chartered Accountant, having qualified with KPMG in Nottingham, where he spent most of his time in audit services. He received a First Class Honours degree in industrial economics from Nottingham University.
---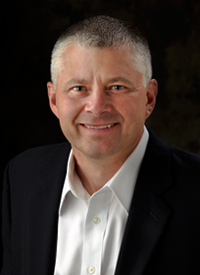 Tom D. Moeller
Executive Vice President, Florist Division

Tom D. Moeller is the head of our Florist Division and has been with FTD since April 2010. He joined FTD as Executive Vice President, Florists' Transworld Delivery, Inc. from the William Wrigley Jr. Company, where he served as Global Chief Customer Officer since 2007 and as Vice President, U.S. Customer Sales and Support from 2001 to 2007. Prior to Wrigley, Mr. Moeller served as General Manager at Schering-Plough HealthCare, responsible for their Wal-Mart and Alternative Trade Channel businesses. Before joining Schering-Plough, he spent 12 years at Nabisco, Inc. in various sales and customer marketing roles. Mr. Moeller has had over 25 years of experience in consumer packaged goods. He is a graduate of Wartburg College and continued his executive education at Northwestern University and Cornell University.
---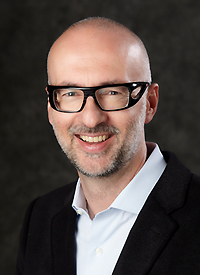 Jeffrey D. T. Severts
Executive Vice President and Chief Marketing Officer

Jeffrey D. T. Severts was appointed Executive Vice President and Chief Marketing Officer for FTD Companies, Inc. in July 2017. Jeff is a veteran marketer with experience across industries, geographies, and channels. Prior to joining FTD, Jeff served as CEO of Ventris LLC, a boutique consulting agency he founded in 2014, specializing in marketing strategy and customer data analytics. From 2012 to 2014, Jeff served as the Senior Vice President of Marketing at Ulta Beauty, a high-growth, $5 billion beauty retailer with over 990 stores across the United States. At Ulta Beauty, Jeff helped drive the company's dramatic growth through innovative digital marketing campaigns, enhanced CRM efforts, and a new national loyalty program. From 2010 to 2012, Jeff was the Chief Marketing and Services Officers for Best Buy Europe where he worked to revitalize the Carphone Warehouse brand and store experience. From 2001 to 2010, Jeff held various roles at Best Buy including Vice President and General Manager of Geek Squad and Vice President of Consumer and Brand Marketing. Prior to his roles at Best Buy, Jeff served as Vice President of Marketing and Product Management for Techies.com from 1999 to 2001 and held various marketing roles at General Mills, Inc. from 1992 to 1999.
Jeff holds a Bachelor of Arts from Carleton College and a Master's in Business Administration with High Distinction from Harvard Business School.
---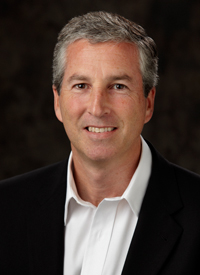 Scott D. Levin
Executive Vice President, General Counsel and Secretary

Scott D. Levin has been our Executive Vice President and General Counsel since September 2013 and was appointed Secretary on November 1, 2013. Mr. Levin is a member of the Office of the CEO. Mr. Levin was the Chief Legal Officer and Secretary of Coskata, Inc., a renewable fuels and chemicals production company, from 2012 to September 2013. From 2007 to 2012, Mr. Levin was Senior Vice President, General Counsel and Secretary for Morton's Restaurant Group, Inc., which was a publicly held restaurant holding company during that time. Prior to that, Mr. Levin held General Counsel positions at Torex Retail Americas (a global technology solutions provider) and OurHouse, Inc. (the home improvement e-commerce business for Ace Hardware Corporation). From 1996 to 1999, Mr. Levin served as Vice President and General Counsel of FTD, Inc. Mr. Levin also worked at Schulte Roth & Zabel LLP in New York City where he practiced in the mergers and acquisitions, securities and finance areas. Mr. Levin earned a J.D. from The National Law Center at George Washington University and a Bachelor's degree from Boston College.
---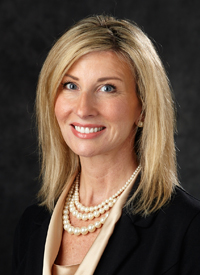 Patricia A. Carl
Senior Vice President, Human Resources

Patricia A. Carl is the Senior Vice President, Human Resources and has been with FTD since July 2016. Ms. Carl brings 20 years of Human Resources leadership experience to FTD. Prior to joining FTD, Ms. Carl was with Surgical Solutions, LLC as Chief Human Resources Officer since 2015. From 2014 to 2015 Ms. Carl served as the Chief Human Resources Officer for Meritas, LLC. Prior to Meritas, Ms. Carl worked for Career Education Corporation, serving in various Human Resources leadership roles from 2009 until 2014. In addition, Ms. Carl held Human Resource leadership roles at H&R Block, Inc. for 4 years and at Triton College for 5 years. Ms. Carl possesses a Bachelor of Arts degree in Interdisciplinary Studies from the University of Missouri and a Master's degree from the School of Social Work and Social Policy at the University of Pennsylvania.
---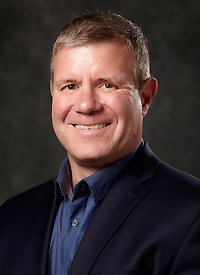 Jay Topper
Executive Vice President, Chief Information Officer

Jay Topper joined FTD as Executive Vice President, Chief Information Officer in October 2016. Previously, he served as the Chief Information Officer, Chief Technology Officer and Customer Services for VitaCost.com, a subsidiary of the Kroger Company. Under Mr. Topper's leadership, Vitacost.com was the #1 e-retailer among websites selling health and beauty products in 2013, and earned the #2 spot in customer satisfaction - second only to Amazon.com - according to the ForeSee Experience Index. Prior to Vitacost.com, he served as SVP, Customer Success and Chief Information Officer for Rosetta Stone, Inc. During his tenure, the company earned back-to-back Stevie Awards in 2011 and 2012 for innovation in customer service. Earlier in his career, Mr. Topper held various progressive leadership roles in technology and operations, and was a Commissioned Officer in the US Coast Guard. He earned a Bachelor of Science in Mathematics from the US Coast Guard Academy and his Master of Science in Telecommunications and Information Management from the Polytechnic Institute of NYU.
---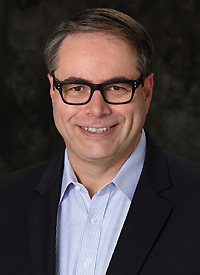 Dale Perrott
Executive Vice President, Supply Chain Operations

Dale Perrott joined FTD as Executive Vice President of Supply Chain Operations in September 2016. Previously, Mr. Perrott served as Senior Vice President, Global Supply Chain, Americas at Starbucks Coffee Company and served in various other operations leadership roles in his 11 years at the company during its years of key expansion. He served on the Americas Senior Leadership team where he was accountable for supply chain operations serving all retail stores in North, South and Central America, and the Caribbean. Prior to joining Starbucks, he led supply chain efforts both domestically and abroad for the Quaker Oats Company, supporting the international expansion of the Gatorade brand. Before holding corporate roles, Mr. Perrott consulted for Ernst & Young/Capgemini, directing business transformation and implementation of optimization solutions in demand, supply, transportation and pricing for Fortune 500 companies. He possesses a Bachelor's degree in Transportation/Logistics from Iowa State University and the International Logistics Certification from University of Tennessee-Knoxville.