About Interflora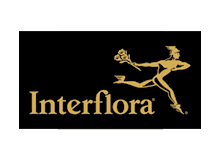 Interflora was founded in the United Kingdom in 1923, under the name 'Florists Telegraph Delivery Association' (FTDA) as a network of florists offering flower and gift delivery across the U.K. and later in Ireland. In the 1950's, we adopted the name 'Interflora' and from that point, we have been one of the most recognized brands in the U.K. and Ireland. Our brand recognition within the flower delivery market has prompted and unprompted awareness more than double of its competitors.
We offer the widest range of products, delivery options, and the highest service levels in the U.K. and Ireland. We operate primarily through our websites, www.interflora.co.uk and www.interflora.ie, associated mobile sites and telephone numbers, and through our network of Interflora florists. We also have a small number of retail locations. Our product range includes: floral gift products; sympathy products; personalized items; international flower delivery; and occasion specific gifts and plants. Consumers can also design their bouquet, stem by stem, online using My Interflora Creation. In addition to our floral offerings, we also offer a wide range of finishing touches such as bears, chocolates, and wine together with a range of non-floral gifts, including a tailored food gift service through My Interflora Creation.
Our floral gift offering is made possible through our network of florists in the U.K. and Ireland involved in sending and delivering Interflora orders, with the majority of our products and services being delivered through the network. Consumers also have the option of ordering specific products outside of the florist network and these are presented in specially designed elegant gift boxes and delivered by third party couriers.
We also offer a number of business-to-business propositions and services to florists, as well as to Funeral Directors, independent gift shops, other retailers and other corporations looking for floral and gifting solutions.
About Flying Flowers
The Flying Flowers brand offers a range of lower priced floral and gift products through postal and courier delivery. It is primarily operated through the www.flyingflowers.co.uk website, catalogue distribution and associated telephone numbers.