About FTD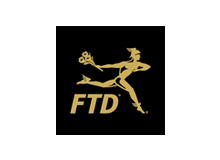 At FTD, we know that beautiful flowers are a special way to celebrate and honor life's most memorable moments. Our tradition of excellence in flower delivery began over 100 years ago in 1910 when 13 florists joined together to send floral orders across the U.S. by telegraph. Today, as one of the largest and most trusted online floral and gift retailers in the world, we take pride in being a leader in quality, innovation, artistry and dependability.
The consumer business in the U.S. and Canada operates primarily through our website, www.ftd.com, and the 1-800-SEND-FTD telephone number. While floral arrangements and plants are our primary offerings, we also market and sell gift items, including jewelry, chocolate dipped strawberries and other sweets, gift baskets, wine, fruit and spa products.
The majority of consumer orders are hand-delivered same-day or future-day by our florist network members. The other consumer orders are fulfilled and shipped directly to the consumer in an elegant gift box by third parties via next-day and future-day delivery services.
The florist business provides a comprehensive suite of products and services to members of our FTD floral network, including services that enable FTD members to send, receive, and deliver floral orders. Floral network members include traditional retail florists, as well as other retail locations offering floral and related products, that are located primarily in the U.S. and Canada. Our large network provides an order fulfillment vehicle for our consumer business and allows us to offer same-day delivery capability (subject to certain limitations) to populations throughout the U.S. and Canada.